Subscribe to the Trendletter!

June 2012 - II: Photography Competition; Mountain Tour; Bio-Soaps...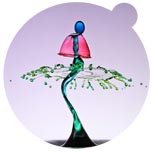 Dancing Queen ...made of colorful waterdrops, photographed by Tobias Braeuning has won at the Sony World Photography Awards 2012. Now, the call 2013 opened...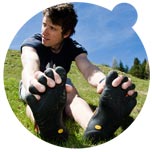 Barefoot in the mountains ...such as on the Fivefingers' horny skin alike sole in the Tyrolean Alps. The Fivefingers are developed by industrial designer Robert Fliri...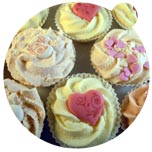 Bath-Kisses ...are bio-soaps by Alles Seife. One of the bath-cookies' scents is inspired by the Viennese coffee house tradition and smells after vanilla, marzipan, honey...

Reinhard Backhausen ...in Backhausen fabric, designed by the Austrian artist Peter Kogler who is known for silk screen prints with repetitive pattern systems, computer...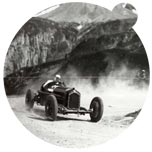 Drivers on mountain tour In September, the legendary mountain race 'Klausenrennen' will be revived again in the Swiss Alps with oldtimers and new cars with CO2 neutral engines...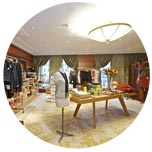 Eco-fashion fair ...Green Showroom resides in suites at the Hotel Adlon during Fashion Week in Berlin. Labels from fashion, beauty, lifestyle present in July...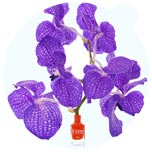 Eco-nail lacquer ...by Kure Bazaar is made of natural ingredients such as potatoes. The premiere at the Organic Fashion Haute Couture show of Yoshiki Hishinuma...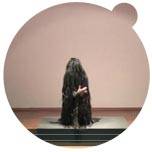 'Afghan Hound' The music-dance-art performance by Lilibeth Cuenca Rasmussen about gender roles and women's rights at the Festival for Performative Art in Roskilde...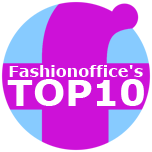 Top 10 on Fashionoffice Through May 2012, the users request mainly information about the Academy of Art University School of Fashion San Francisco and Philipp Plein...

Selected SHORT MESSAGES (from the FashionFeeds; FashionFeeds per Email subscription):
2 June - #Fashionoffice circulation in May: 141 countries/% - AT/21,52; US/12,62; IT/10,49; FR/7,35; UK/4,7; DE/3,88;...
2 June - #Music Mark Lanegan will reinterpret Link Wray's 'Fire and Brimstone' for the movie 'Lawless' (August 2012)
1 June - #Music Fela Kuti's 'Lady' new interpreted by Angelique Kidjo, Akua Naru from the forthcoming album (RED) Hot + FELA
1 June - #MusicVideo 'She'll Be Coming Round the Mountain' by Neil Young and Crazy Horse from the new album 'Americana' (out on 5 June 2012)
31 May - #Dance and #sports performances to a song about social themes; #musicVideo by Edward Sharpe and the Magnetic Zeros
31 May - #MusicVideo 'Glorious' by punk-rock band The Duke Spirit with footage from street artist Kid Acne's Stabby Women film series
30 May - #Music stream of The Dig's new full album (just released)
29 May - #MusicVideo 'Creeping' by 2:54 from the just released debut album (mystical water landscape sceneries directed by Scandinavian duo Frode & Marcus)
28 May - Students (documentary #photography, #photojournalism) on 'My Truth, Your Truth' at the International Center of Photography, #NewYork (23 June - 12 August 2012)

Imprint (C) Sawetz, since 1996