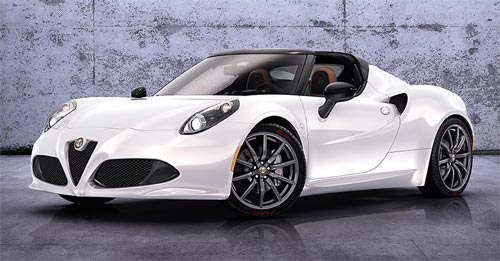 Alfa Romeo's new Spider
Alfa Romeo is known for cars that allow 'open air' driving experiences such as the Giulietta Spider from the 1950s - one of the most popular historical sports cars. Now, the car maker continues with the 4C Spider the convertible history. Today on 4 March 2014, Alfa Romeo presented the 4C Spider for the first time online with photos and appealing video.
Last December, men's magazine FHM named the Alfa Romeo 4C 'Car of the Year 2013'. Two months later, Alfa Romeo announced the world premiere of the 4C Spider at 84th Geneva International Motor Show (6 - 16 March 2014). The production of the car will start in early 2015.