13 May 2015
Alfa Romeo won 65 years ago at the first Formula 1 race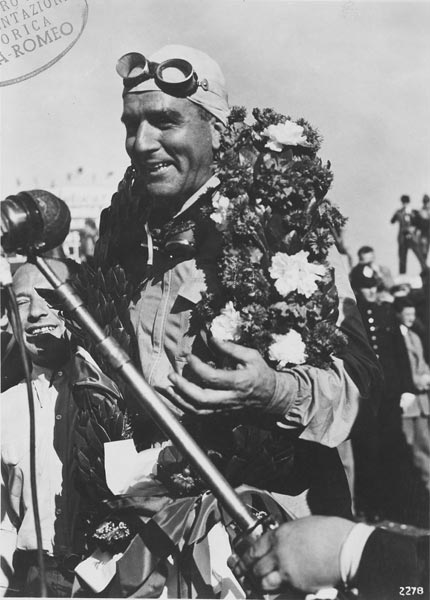 Currently, the Formula 1 is in Europe where the first F1 World Championship race happened 65 years ago on 13 May 1950. Today is the best day for looking forwards and back in time.
Calendar of the upcoming races in Europe in 2015: Monaco (21-24 May), Austria (19-21 June on the new track in Spielberg), Great Britain (3-5 July), Hungary (24-26 July), Belgium (21-23 August), Italy (4-6 September).

The first Grand Prix in 1950 had two names: Grand Prix d'Europe and British Grand Prix as it happened in Silverstone at a former Royal Air Force airfield nearby London. On 13 May 1950 - the day of the first ever race, Alfa Romeo started with four Alfetta '158' single-seaters for the title of the first F1 World Champion.
fig.: The image shows Giuseppe 'Nino' Farina who was in his Alfa Romeo Alfetta '158' the best racer on 13 May 1950 on the circuit in Silverstone. Farina won and was also awarded the first 'hat trick' of F1: pole position, victory and fastest lap. At the end of the season, Farina received the first World Champion title in Formula 1. More about the historical day is published on formula1.com.
fig. below: Juan Manuel Fangio on Alfa Romeo '158' at the Grand Prix d'Europe on 13 May 1950 in Silverstone. The four Alfetta '158' were driven by Giuseppe 'Nino' Farina, Luigi Fagioli, Juan Manuel Fangio (the Argentine became World Champion in 1951 in the Alfetta '159') and British driver Reg Parnell. During the season, the Italian trio Farina-Fagioli-Fangio was nicknamed by the public as 'the 3F'. After 1951, Alfa Romeo officially retired from racing to concentrate personnel and equipment on the series production.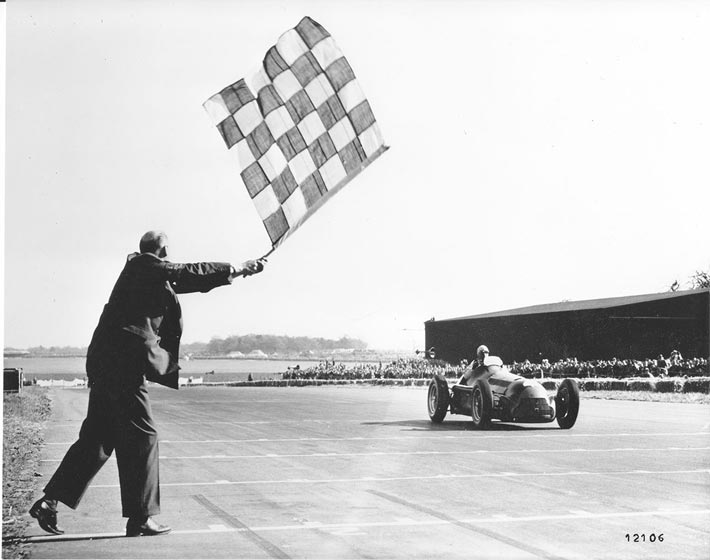 more motor>