30 September 2015
What's great at Kickstarter campaigns?
Latest example: Gi FlyBike.
Kickstarter campaigns are great not only because starting entrepreneur's products which overtop the average mass market have here a chance - such as the Gi FlyBike, an electric 17kg-light folding bike which gained in one day more than 100,000$ of the planned 75,000$. (The campaign was launched yesterday on 29 September.)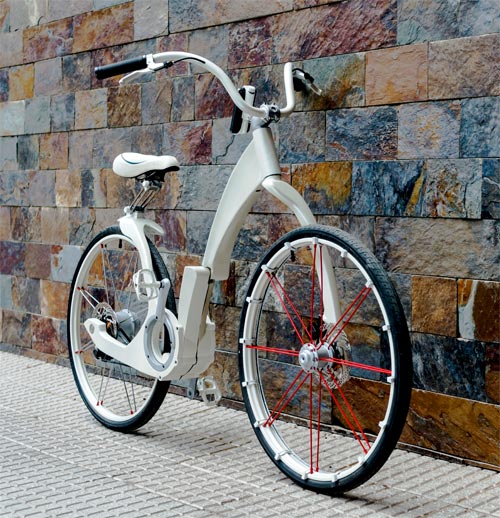 There are three additional reasons which make these campaigns so comfortable:
First, the ones who initiate the campaigns on Kickstarter publish all the essential information with videos, photos, text online on one page such as the Gi FlyBike founders Luca Toledo, Agustín Augustinoy and Eric Sevillia who introduce via one single web page into the techniques of the 17kg-light electric folding bike; on the page can be found an illustration of the bike's features, an animated gif which shows the easy folding system, video and photos of the Gi FlyBike in action on the street, the description of the Gi FlyBike App for GPS navigation or personal fitness statistics etc.
Second reason is the overseeable design of Kickstarter's campaign pages; even when the page is packed with a lot of information - from the above mentioned technical content with lifestyle images and videos, over the quantitative real-time numbers of the amount of pledged money, to the listing of various rewards for backers such as the Ribcap Headgear (not a helmet and not a cap), the page is still clear and easy to navigate.
The third reason becomes obvious already at first sight when entering the campaign URL: the success of a product campaign can be observed in real-time. Currently, the Gi FlyBike has already gained more money than planned. Early birds receive the bike for a special prize (limited to 300 items) on Kickstarter; even the number of preordered bikes is published in real-time.


more motor>