23 March 2016

View at today's urban mobility: it's diverse!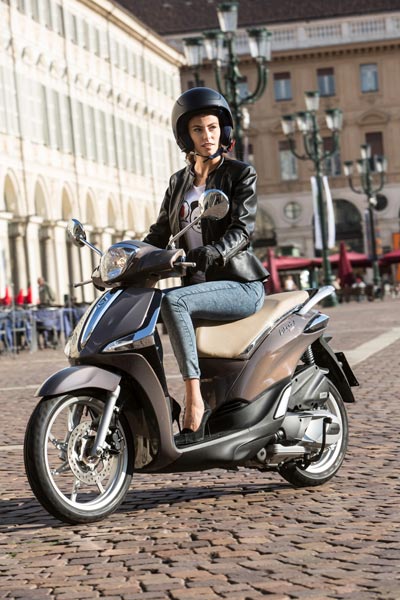 Car, bicycle, public train and - especially from spring to autumn very popular - motorbike are urbanists' various traffic choices which are used alternately. Today, there exists no exception - it simply depends on the weather (motorbike and bicycle can be used even under rainy conditions for shorter distances, but for longer routes, often the car is necessary) or the existing infrastructure (bicycle roads, public transport, traffic safety for motorbikes).
Through the last years, one trend evolved in metropolitan cities; it's the 'motorbike light' which can be used also by the ones without motorcycle license. (For 125cc motorcycles, the car driver's license with an official upgrade after some hours driving exercises is the only requirement in Austria.)
One 'bike light' which is brand new at the market and has received already good test results is the Piaggio New Liberty 125ie ABS. Especially mentioned at the article on motorline cc is that the high-wheel scooter is easy to handle even for women with smaller body size. In general, the safety features (ABS) and environmental friendliness (economical fuel consumption = less emissions; reduced noise while driving by less vibration caused by the frame-motor construction; the starter motor is 70% quieter than the predecessor model) are New Liberty's virtues.
fig.: The images show the Piaggio New Liberty 125ie ABS in the color variation 'Marrone Etna'. Photos: © Faber GmbH/www.piaggio.at.