4 January 2017
Electric cars Citroën 'C-Zero' for emov service in Madrid

In 2017, visionary urban mobility concepts which were practised by smaller groups during the last years will reach increasingly the mass. Two of the visions are motors powered by electricity and car-sharing. Both environmental friendly mobility solutions exist already; but as mentioned, they are used in an almost exclusive scale. In Europe, metropolitan cities work since several years on mobility concepts to improve people's lives, which doesn't mean to stop all traffic but to find intelligent solutions for reducing pollution and people's daily stress.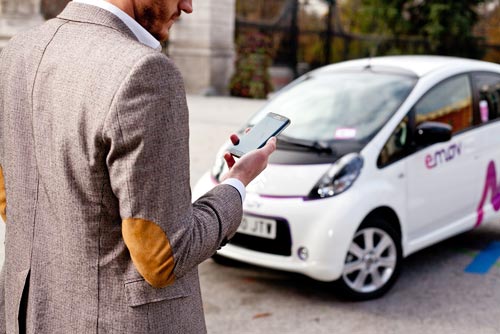 Since last month, 500 electric cars of the Citroën 'C-Zero' 4-seater (five doors) are available at the brand new 'emov' car-sharing service in Madrid. The Spanish company emov was born out of the strategic partnership between EYSA (globally working specialist of parking services via smartphones) and Group PSA (Peugeot, Citroën, DS Automobiles, mobility services incl. autonomous and connected cars,...). The car-sharing service emov is part of the sustainable urban mobility policy of Madrid and was launched in attendance of city mayor Manuela Carmena. Electric cars have certain advantages in Madrid; they can be parked without costs.
Until 31 January, users (web emov.es, smartphone app iOS, Android) can register with the code 'viveemov001' for free and get additionally 30 minutes. According to emov CEO Fernando Izquierdo, more than 3.000 users have registered already in the first days.


more motor>