20 November 2017

Peugeot 3008 was selected by 25 motor journalists from 20 countries as Women's World Car 2017, category SUV
'Women's World Car of the Year' was founded in 2009 by New Zealand based motor journalist, author Sandy Myhre and started with eight judges with the aim to show women's different views on cars and criteria for choosing vehicles like safety or saving money such as Myhre explained in a TV-show in 2014 (video). With the growing of the market of women as car buyers during the last decades, the representation of female drivers has become more important. To be heard by car makers and media is one of the motivations behind the 'Women's World Car of the Year' awards.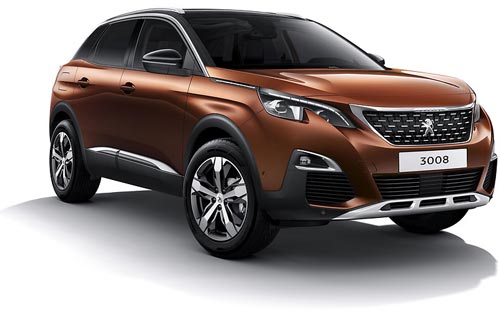 In 2017, 25 judges from 20 countries selected from 420 cars six winners in the categories family, performance, budget, luxury, green, and SUV. In the category SUV, the all-female judges selected the Peugeot 3008 which received already the 'Car of the Year 2017' award by a mixed but still mainly male jury.
'Women's World Car of the Year' Managing Director Sandy Myhre about the SUV award 2017: "This selection is the result of a vote by 25 women car journalists from a range of different countries. The PEUGEOT 3008 won out because of its PEUGEOT i-Cockpit—which the judges found elegant and impressive—its interior and exterior styling, as well as the road-holding and driving pleasure it delivers."
Photo: © Automobiles Peugeot.