1 June 2017

Tram in automobile inspired design by Peugeot and Alstom Transport connects Strasbourg (FR) and Kehl (DE)
Today, the world waits what's the decision of President Donald Trump concerning the Paris Climate Agreement and if the US are stepping out of the contract (so far it's possible) or if the country continues its partnership with the world for a better future. Whatever the decision will be, people globally can act against climate change - such as taking from time to time and when it's possible the bicycle or public services for transportation.
Thankfully, companies support citizens in their decisions with products in interesting design such as the new tram created by the automobile experts of Peugeot Design Lab and the tramway specialists of the Design & Styling Department of Alstom Transport for the connection between Kehl in Germany and Strasbourg in France. Since several weeks, the Citadis tram connects the two cities.
fig.: New Citadis tram connects Kehl and Strasbourg. Photo: Alstom Transport Design & Styling.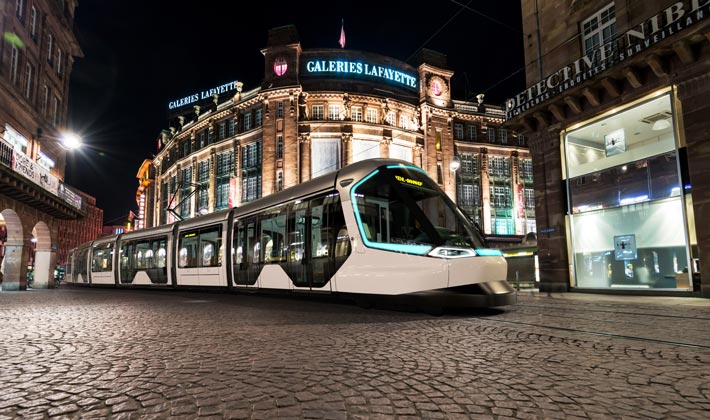 Articles about eco-friendly fashion: