H&M
fall/winter 2008/9

Global Folk Couture and Arty Styles
The current fall/winter collection by H&M is inspired by the cultures of our world, sportswear, art - especially the styles of the bohemian - and retro fashion. You can find the 20s, 30s and 60s, 70s, and for the new wide tailored very edgy skirts the 40s back in fashion.

Video: Trend report H&M FW 2008/9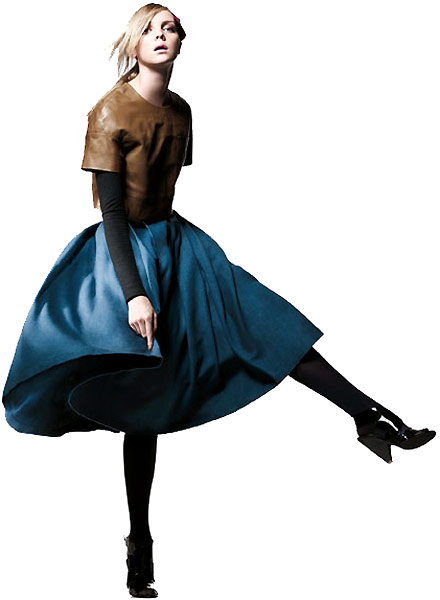 Ann-Sofie Johansson, new head of design at H&M about the new Gobal Folk Couture: "Global folk culture and the art world are important references this fall. It's not just one artist or genre that inspire but the whole art scene - historic as well as contemporary."
The Looks
You can choose this fall/winter between
>folk with motifs from all over the world with a romantic touch, the
>arty inspired clothes of a bohemian with psychadelic prints of 60s/70s pop-art, or the
>retro look with post-war 40s tailoring in combination with 70s sleek and elegant lines such as a wide skirt and a tunic like on the photo on this site. Even the
>Gothic look and the
>eccentric Berlin's cabaret 1930s style are recommended for this fall/winter.
fig.: Photographer: Peter Gehrke

Check out H&M Fashion TV for iPod, city guides, the whole collection on a catwalk, ... www.hm.com


more collections>>>