HOSS INTROPIA
spring/summer 2009


"always female and sexy, but without being too pretty"

The Spanish brand Hoss Intropia launched in spring/summer 2009 its first beach collection with co-ordinates such as kaftans, tunics, beach bags, sarongs and towels alongside to the outfits for work, casual, evening and party in the label's signature design "always female and sexy, but without being too pretty".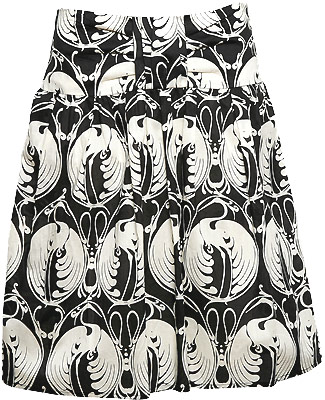 The bikins and bath suits have a very natural and florishing impression coming from their vegetable Paisley-motives and floral Renaissance alike prints.
On Wikipedia you will find more information about 'Paisley': ". ...is a droplet-shaped vegetable motif of Persian and Indian origin, similar to half of the Yin yang symbol." en.wikipedia.org/
wiki/Paisley_(design)
Vibrant prints are a Hoss Intropia trademark. This season the collection is filled with flowers, birds, pebbles and geometric designs in deep ink blues, bright canary yellows, corals and turquoise.
The accessories are inspired by the 1940's, 1950's and 1960's. You will find gladiator style sandals, t-bars and strappy sandals for eveningwear. Oversize bead and fabric necklaces, beaded cuffs, sunhats, braided belts and feather headbands complete the outfit.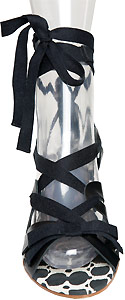 You can mix the prints and colors in contrast or create the impression of a dress by using the same color/prints for bathing suit and skirt such as on the image of this site.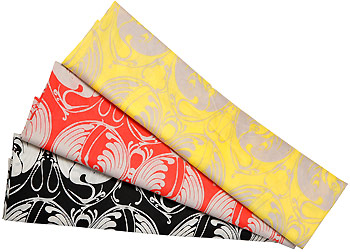 Hoos Intropia uses for this collection lace, linens, cottons and voiles alongside to satins and - especially for the layered style - chiffon, taffeta and organza.
Definition of Clothing
"Clothing, although it may be frivolous, plays a more important role than that of merely covering us. It changes how we see the world and how the world sees us." Virgina Wolf, early 20th century
Virginia Wolf's saying describes the philosophy of Hoss Intropia, established in Madrid in 1994, best.
The label creates various products for the cosmopolitan woman. Vanity Fair's Fashion and Style Director Michael Roberts said on occasion of the photo shooting of ther spring/summer 2007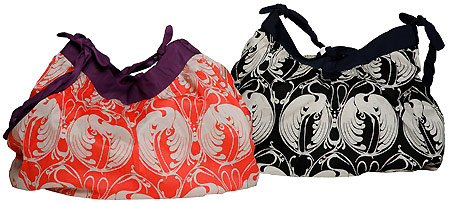 collection: "Hoss Intropia represents the wardrobe of a contemporary woman who travels and chooses eclectic items from all over the world, combining them in a very personal manner".



The label's name
'Intropia' is a combination of two words, interior and utopia. For the Spanish label the "...utopia is found in a woman of extraordinary sensitivity, who pays no notice to stereotypes, who is unique and enjoys originality and naturally conveys her concerns and experience, her dreams come true. ... This is the philosophy on which our collections are based. How is it transmitted in our communication strategy? We aim to create authentic, versatile fashion for real women; fashion enabling them to interpret and express a personal style, encouraging the combination of different items."
Hoss Intropia has chosen special characters for the catalogues of former collection like Tamara Rojo, the Royal Ballet's prima ballerina and winner of the Principe de Asturias Arts Award, or Sophie Auster, young singer and actress, Naomie Harris a recognized english actress.
In 1998 Hoss opened the first own store opening. In 2006 Intropia is introduced as part of the brand.
Check out the extensive website with a movie presenting the mood of the collection, catwalk video .... hossintropia.com.


more collections>>>