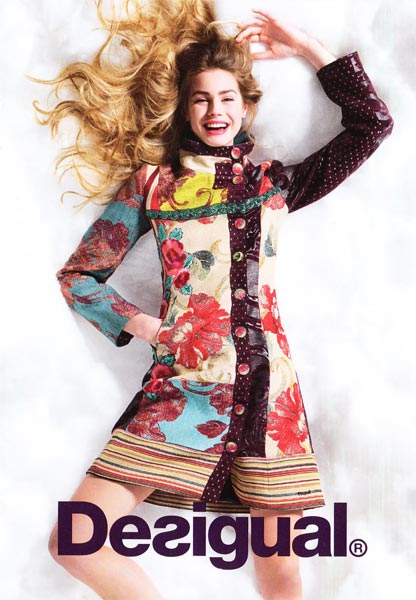 The colourful splatters of fashion!
Designs by the Desigual fashion brand are colourful to say the least! This could be the reason why the Desigual name is on the tip of everyone's tongue and the label's logo can be spotted just about anywhere: worn by city dwelling women and men, styled by students strolling about campus, and seen in cafés and bars... Desigual is different! Not just a mainstream fashion brand, designs by the Desigual brand are colourful, and above all, unique. The brand's outstanding designs are so special that they've already been awarded their own place in the fashion world on Zalando.at. When you explore the collections by Desigual, you'll come to realise that their unparalleled designs should be whole heartedly embraced and, what's more, these extraordinary designs by Desigual will certainly add a unique element to your wardrobe! One word simply doesn't suffice to describe Desigual style, but what we do know is that their designs are original and fresh. There are not a lot of brands out there that have as strong and expressive a character as Desigual has, which makes this brand all the more exciting!
To mark the arrival of each and every season, Desigual presents its customers with a whole host of new designs and fascinating and authentic collections. That said, Desigual remains simultaneously loyal to the designs and style which are the very reasons behind its success and popularity. The new autumn/winter 2011/12 collection by Desigual is a mix of sassy-rebellious styles that meet romantic-timeless designs and classic cuts, all combined with flashy, fancy prints and embroidery. This season's shades are dark colours such as black, blue and grey with unmistakable colourful appliqués. You could even compare Desigual fashion with Pablo Picasso's paintings – discovering Desigual designs are like stepping into a dreamy new world. There's so much more to say about Desigual, but you really need to experience it for yourself!
Trends provided for Fashion.at by Zalando.


more collections>>>