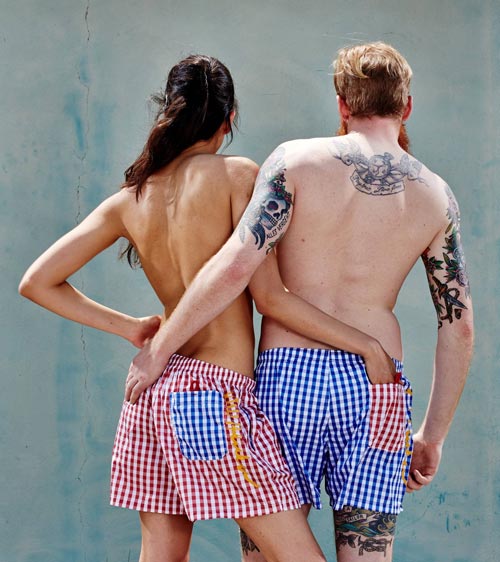 Swim shorts in Alpine style for her and him
On 25 June 2014, South-Tyrolean mountain sports inspired fashion label Luis Trenker sent this image of the new swim shorts in typical check of the European Alpine region. The shorts are available in three colors - red, blue and yellow. The clothing item is not limited to one sex. Luis Trenker states that it also looks good when worn by women.
Fashionoffice's advice: combine it with a simple triangle bikini top in the case of walking outside of naturism zones.
Photo provided by www.luistrenker.com; (C) David Sailer IMAGES 2012.