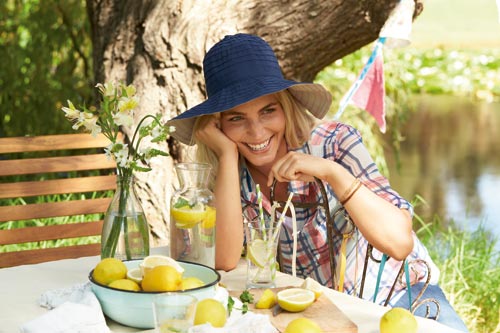 Country styling with 13.- Euro pieces
At the end of May 2014, Fashionoffice selected three pieces from the upcoming Tchibo collection 'Lust for Country Life' which will come into the label's coffee bars with integrated lifestyle stores (fashion, household goods, furniture...) and online in early July.
The three selected fashion items have one in common: the price, which is announced by Tchibo with around 13.- Euros.
Foldable sunhat (on one side marine blue, on the other sand beige with blue flower band); red-blue-white checked blouse made from georgette (a light crêpe fabric with soft crinkles), and pink sandals with cushioned cork-latex upper-sole.