12 October 2015
Which boots are strongly connected with surf style and photo, film shootings at the beach?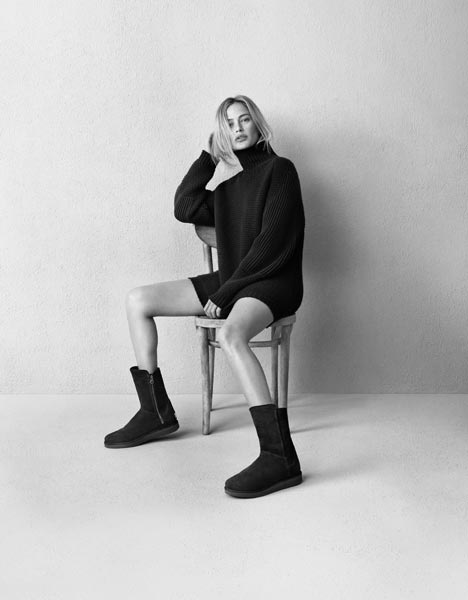 You can love them or not but UGGs are the boots which transport the nature addicted surfer style and the relaxed flair of models/actresses at a photo/film shooting on the beach the most.
US brand UGG was founded in the 1970s when the footwear from Australia/New Zealand became popular among surfers.
In Fall/Winter 2015, UGG presents the traditional Australian sheepskin boots in a new slim interpretation under the title 'Classic Luxe' with pieces like the Abree or the Abree Short; last mentioned is on view on this page.
Model/actress Carolyn Murphy (known from ads for Estée Lauder, Calvin Klein...) is the face of the UGG FW15 campaign which rolls out in German cities in mid-October and will be applied to light columns and posters. 42-years old Carolyn Murphy is strongly associated in media with authentic surf and beach style.

more collections>