7 January 2017

'Crystal Wishes' collection by Swarovski is inspired by love, romance and the urban chic of Paris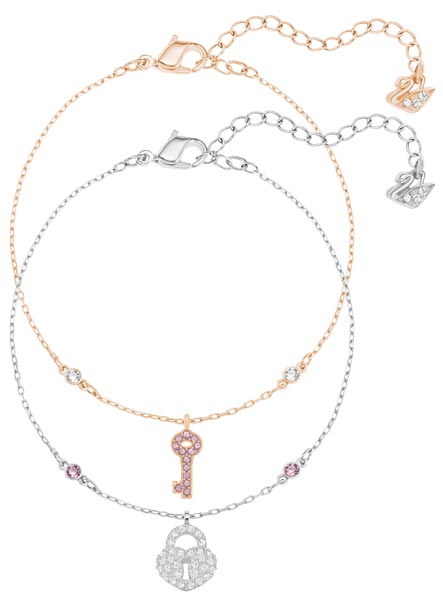 Keys and locks which are used by couples as symbols of their love are (literally) core signs of the upcoming 'Crystal Wishes' collection by Swarovski. Instead of throwing the key into the Seine in Paris or another river like the Danube in Vienna and hanging the lock on a bridge, the symbols for being 'closed into one's heart' can be worn environmentally friendly as jewelry above the heart.
For 'Crystal Wishes', Creative Director Swarovski Nathalie Colin was inspired by the urban chic of Paris and the romance which is associated with the city. Around two weeks (end January) before Valentine's Day (14 February), the items will be available at selected stores.
fig.: Two parts which fit perfectly together are visualized with items like the necklace with key pendant and the necklace with lock. Trendy is the layering of necklaces, bracelets such as on view at the image below showing model Karlie Kloss sitting on a motorcycle, holding a crystal helmet. 'Crystal Wishes' jewelry collection by Swarovski, available from end January 2017. Photos: © Swarovski.