FASHIONOFFICE INSIGHT by publisher Karin Sawetz December 2011
Karin Sawetz is journalist, media researcher and fashion scientist (Mag. Dr. phil.).
Research for the future
In 2011, Fashionoffice was 'restless' in searching and publishing stylish and edgy news for fashion, art and culture interested users; we even have researched non-stop on storage and content delivery in computer-networks. At this time, Fashionoffice is on the waiting list for an EC Research Project to continue the work within an international science group organised by the European Commission.
During more than 5 years, computer science has joined forces with other academic disciplines and interdisciplinary approaches are today common on top-universities. Fashionoffice has delivered in the last months the results of our computer-network studies to internationally working project groups of computer/media/law scientists with focus on society/democracy/media at the leading universities in Asia, United States, and Europe.
A practical insight into the current situation, which is not new or uncommon for academics - even if not desired, are described in the Fashionoffice press release about 'Cloud Computing' mediainfo6-2011.htm and about the 'Construction of Reality' on mediainfo2-2011.htm.
I hope that the results about storage and content delivery which had been collected during the last 5 1/2 years on the websites of Fashionoffice have positive effects on the future of our computer-networked society.
I wish a reflective Advent season 2011.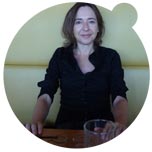 Source: Original article with image on http://www.fashionoffice.org/survey/2011/karinsawetz12-2011.htm.

more fashion.at/mobile>

News from
November 2011
October 2011
September 2011
August 2011
July 2011
June 2011
May 2011
April 2011

subscribe
terms
imprint
(C) Sawetz, since 1996