FASHIONOFFICE INSIGHT by publisher Karin Sawetz August 2011
Karin Sawetz is journalist, media researcher and fashion scientist (Mag. Dr. phil.).

New features on Fashionoffice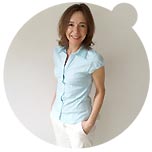 Through the last weeks, Fashionoffice has changed installations of used services and added two new features to the magazine.
At first, the advertising slots and the measurement had been actualised in consent to new guidelines. Find details on fashionoffice.org/contact.
Secondly, the FashionFeeds are now uploaded directly by FeedBurner to twitter.com/byFASHIONOFFICE - for the ones who prefer to receive the daily news via Twitter.
Thirdly, you can find my profile on Google+ and join circles of fashion, beauty, lifestyle and culture interested people profiles.google.com/107067447813041020783.



Source: Original article with image on http://www.fashionoffice.org/survey/2011/karinsawetz8-2011.htm.


more fashion.at/mobile>
News from
July 2011
June 2011
May 2011
April 2011

subscribe
terms
imprint
(C) Sawetz, since 1996