Busy P, Kavinsky, and autoKratz
on Levi's Unbuttoned Tour

Mixed style of electronic dance music
Levi's is wellknown for cooperating with musicians. Last year the label toured with the 'Rebellious Girls" Uffie, the Brazilian Girls and Maral Salmassi rebelliousgirls.red-tab.com. This year they have chosen boys.

For the 5th edition of the Levi's Unbuttoned Tour Levi's has requested the DJ Busy P (alias Pedro Winter), DJ Kavinsky (aka Vincent Belorgay) and the British live-duo autokratz (Londoner David Cox and Russel Crank from Manchester - they have met in a hand to hand fight in front of a club) for going on tour together through selected clubs in German language Europe.

Video: "Reaktor" by autokratz
The name of the duo comes from George Orwell's futuristic novel "Autocracy". autokratz has released the first album "Down & Out in Paris & London" in August 2008 www.myspace.com/autokratz.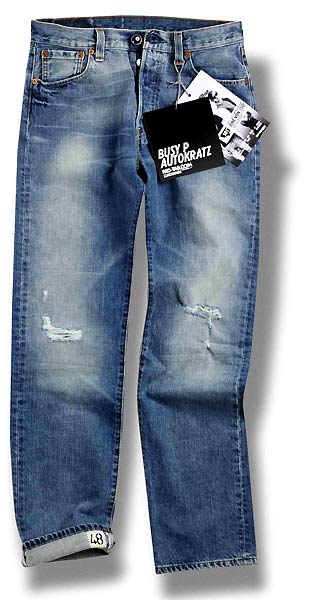 All three Unbuttoned Tour acts have one in common: you will find out that the musicians have surprisingly new interpretations and 'styles' for electronic music on the dancefloor.

501 inspired by the 'Unbuttoned Tour' musicians
On occasion of the tour the Levi's® 501® gets a special 'Unbuttoned Tour' design. The serially numbered Levi's (limited to 150) with checked flannel lining on the kneeholes is inspired by the sound and style of the musicians of this tour. The special Levi's comes with a Clubsounds-CD of exclusive and un-released tracks of Busy P and autoKratz.

The French DJs Busy P, Kavinsky and the British duo autokratz are on tour through six cities in Germany, Austria and Switzerland:

14 May Zurich
15 May Frankfurt
16 May Köln
20 May Munich
21 May Vienna
23 May Hamburg.

Details on www.red-tab.com


more music>>>