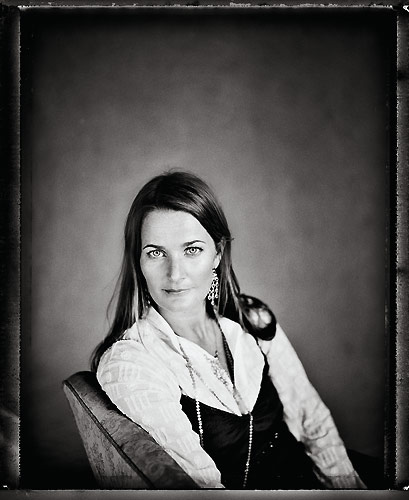 MICHALA WIESNECK 2007
head of design for DAY BIRGER et MIKKELSEN womenswear spring/summer 2008>

"It is the interface where contrasts meet that clothes become interesting."

For Michala Wiesneck old things become more fascinating if they are up against with something new. Flea markets, second hand findings, old books and French new wave films, such as Godard's productions are her sources for inspiration. The creations made by the costume designer, Leon Bakst, and even people she passes on the street can inspire her creativity. Michala has travelled to places including India and Morocco, where she was attracted by the contrast between the ethnic, the glamorous and the tighter modern style. Michala Wiesneck is fascinated by ornamentation, embroidery, print, art deco and old objects with patina and a history - and to set them into contrast. more who?who>>>
Michala Wiesneck studied at École de la Chambre Syndicale de la Couture Parisienne in Paris when she was head hunted by Christian Lacroix. For the following years she worked as an assistant designer to Helene de Mortemart in Salon Couture, designed women's wear and lingerie at Cacharel and proceeded to work as freelance designer for Christian Dior and promostyle. While nine years in Paris she worked freelance with London at Marks and Spencer's for one year designing lingerie and other. 1992 she returned to Copenhagen as a senior designer at InWear.