29 December 2016

After-New Year's Eve juice tip: Red beets, carrot, raspberries, lemon and apple in a mix
Three days before New Year's Eve, not only tips for the celebration of the new year on 31st December 2016/1st January 2017 with beverages (from cocktails to drinks that keep the guests awake), culinary (from full dinner to snacks) or special gifts (like jewelry or watches) are distributed via media. There is no other day of the year so often mentioned in context with regeneration as the 1st January.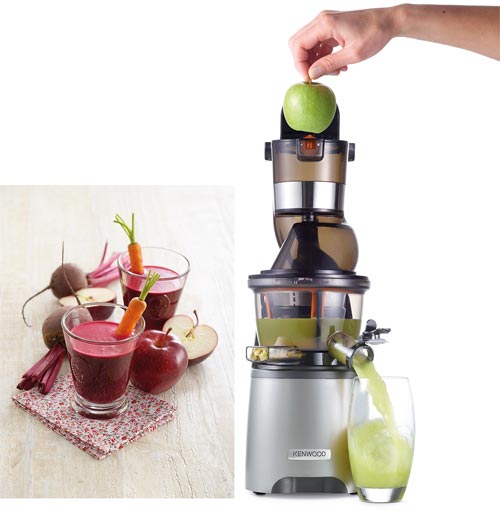 Fashionoffice selected one healthy recipe which is quick & easy to prepare from affordable and in the most supermarkets available ingredients. 'The Juice for the Heart'-recipe was sent by Kenwood (Austria) as New Year's Eve tip. The red juice needs around 5 minutes with the brand's 'PureJuice' kitchen machine (more than 80% extraction rate). Kenwood publishes several 'PureJuice' recipes (English, German) together with the explanation of the favors of the machine (available in two versions) which reduces through the 'slow juicing' method food-waste. The separated pulp can be used for soups, for thickening sauces or for example for vegetable burgers.
Ingredients:
4 red beets
½ lemon
1 plum (optional)
2 handful raspberries
1 carrot (medium sized)
1 apple
Preparation:
• Place the juice filter into the Kenwood PureJuice.
• All ingredients should have room temperature.
• Clean the ingredients.
• Peel the lemon and red beets.
• Juice the ingredients one after the other in the above listed order.
• Ready to drink!