3 May 2016

Vienna Insight: Launch of the new drink Dr. Owl Regeneraid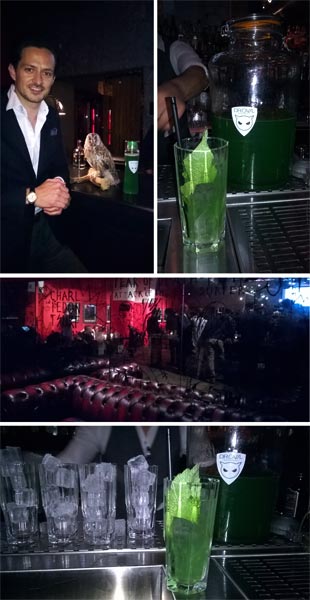 The launch party in coincidence with the opening of the Dr. Owl webshop happened yesterday at 'Club X' of Martin Ho's 'Ho Gallery' at Wollzeile in Vienna. The clubs and restaurants of Martin Ho count to the city's most fashionable destinations as they combine esthetics of modern art, cosmopolitan lifestyle and club music; a good choice for the presentation of a new beverage which was developed from the research on our society and the new leisure-working style which is described by the Dr. Owl makers as 'New Way of Working' where work and leisure are merging.
Around two years ago, Dr. Owl founder Georg Ferdinand Haschke (image right) and his team have started to develop the concept and recipe of the drink solution which meets the people's demands in products which reflect a balanced approach to living-working and the delivery of healthy nutrition under environmental aspects such as saving waste with a refillable bottle made from durable tritan; only the powder-liquid package has to be re-bought.
The result after two years work was presented yesterday and carries the name 'Dr. Owl Regeneraid' which comes as powder-liquid package for the mix in the tritan bottle with normal water. It tastes after mint, is green (naturally colored), and contains ingredients like vitamins and minerals which - such as the name suggests - regenerate body and mind.
Fashionoffice tested the drink - it's invigorating and refreshes like a cup of coffee.


more cuisine>