16 May 2016

Austrian tea powder label Kissa released new summer recipes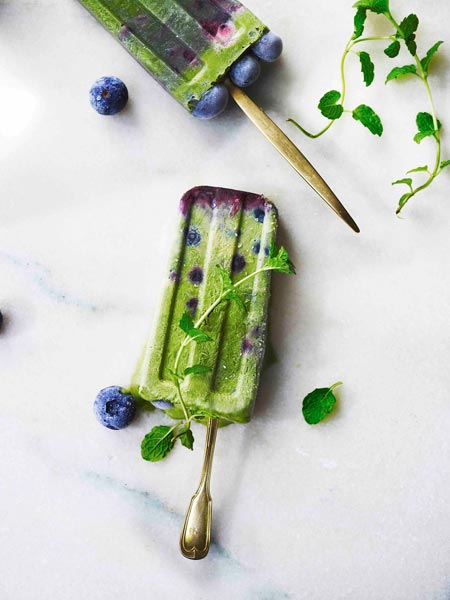 During the last months, the Kissa tea powder recipe collection for salads, soups, detox drinks, cookies etc grew continuously. Vienna-based Kissa Tea was founded by Thomas Grömer last year. Recently, the label posted images from this year's first harvest at the plantations in Japan via Facebook (image of Thomas Grömer in front of a field).
For the upcoming hot summer days, Kissa sent some recipes made with matcha (green tea powder) and rooibos tea powder. One of them is for the refreshing fruity-green ice cream lollies (on view on this page) with blueberries, vanilla ice cream, honey and Kissa Matcha Skinny. The recipe about how the vanilla ice cream has to be mixed with matcha, the amount of blueberries which shall be cooked with honey, or how long the mixture should be frozen isn't published yet online (fast checked today). Already online is the ice cream with raspberries.
Photo: KISSA.


more cuisine>