13 March 2016

Singer, songwriter Norma Jean Martine for McArthurGlen Designer Outlets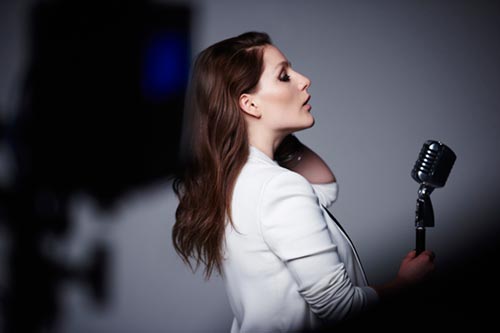 Recently, Europe's designer outlets with focus on trends, affordable luxury and chic events McArthurGlen unveiled the new Spring 2016 ad campaign with singer, songwriter Norma Jean Martine's cover of George Michael's track 'Freedom'. McArthurGlen was founded 1993, has nowadays 22 designer outlets in nine countries (Austria, Germany, Greece, Italy, Belgium, France, Netherlands, United Kingdom and Canada) and plans currently seven new outlets (Provence in the South of France, Malaga in Southern Spain, Gent in Belgium, two outlets in Istanbul in Turkey, one in Remscheid nearby Cologne in Germany, and one in Normandy in France). The designer outlet chain is known for trend focused presentations of the labels' ranges and special events; in Austria for example, selections of available collection pieces arrive with tips by stylists at the mail boxes of fashion editors and new styling inspirations are posted regularly on the Facebook pages of the outlets Parndorf and Salzburg; seasonal events such as the upcoming Spring Late Night Shopping with Flower Workshop (for floral head crowns) or catwalk shows keep the customers in close contact with the design destinations.
With New York based Norma Jean Martine, McArthurGlen follows the brand's concept of quality (many of the stores are run by luxury labels) and trendiness. Listen to her extraordinary voice on Spotify, where the cover of 'Freedom' is uploaded already; the teaser music campaign video is embedded below. Additionally to the ad and music cooperation, McArthurGlen teamed up with Norma Jean Martine's record label Universal for the outlets' Music Festivals 2016 this summer at Serravalle and Noventa Di Piave where the singer, songwriter will perform as main act.
Photo: © McArthurGlen/Nick Haddow.