27 January 2018

Designer Virgil Abloh's first official music released in collaboration with Berlin-based musician Boys Noize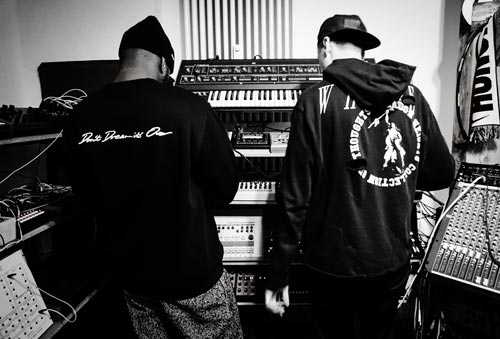 Recently, Virgil Abloh's Milan-based label Off-White presented the new men's FW2018/19 (video below) and women's pre-fall 2018 collections. Yesterday, Virgil Abloh's first official music was released via Boysnoize Records. In 2017 while developing together with Boys Noize (aka Alex Ridha) the collaborative 'Off-White Mayday' collection, the track 'Orvnge' was produced at the Boysnoize studio in Berlin. "It's this special moment, you let yourself drift, discover new rhythms and sounds and feel a pure connection, that's when music is created at its best. This first track of ours sums up that awesome vibe we've shared in my studio in Berlin. It's a club banger sui generis. And it's the beginning," said Boys Noize.
During the last years, Virgil Abloh collaborated with Kanye West, Daft Punk, labels like Timberland or Nike (Fashionista article about Abloh's successful sneaker design for Nike and how it became top ranked in media in 2017i).
Virgil Abloh about the collaboration with Boys Noize: "Birthed out of mutual admiration of our points of views in music and art alike, we made a track to score the moment. It's also the spark of future collaborative ideas."
fig.: The image shows Virgil Abloh and Boys Noize at the studio in Berlin.
Video: The Off-White Men's 'Business Casual' Fall/Winter 2018/19 show opened with sound footage of writer Charles Bukowski speaking about eight hour jobs. (WWD article about the collection and fashion show.)
OFF_WHITE_FW18_LIVE from Off-White™ on Vimeo.
More music news>