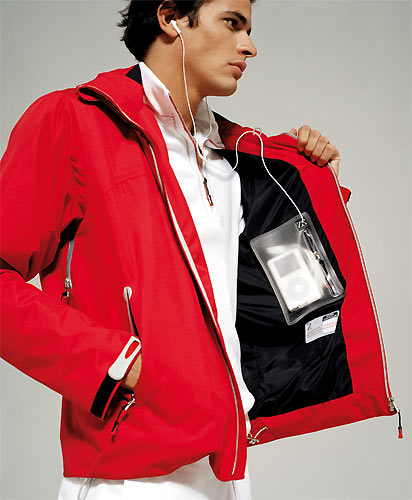 ZEGNA SPORT
by Ermenegildo Zegna
spring/summer 2007
Zegna iJACKET premieres at PITTI Uomo 2006
Anna Zegna, Creative Director of the Group, states: "The "Zegna iJACKET's" technology is superior, providing iPod users with excellent sound performance and function. We have created a luxury sport jacket that integrates a seamless function of wearing outwear and enjoying the highest technical abilities of music and innovation".
The jacket can be washed like any normal jacket, without any extra care. more collections >>>
The Zegna iJacket is in your shop in Spring 2007.