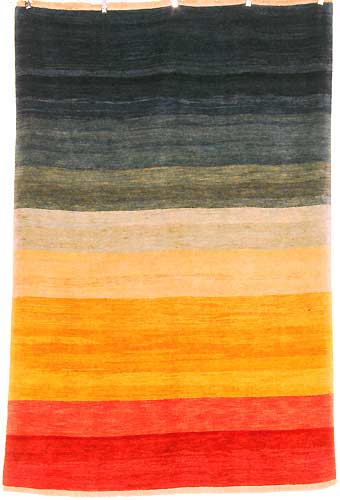 Textile & Tribal Art: The HALI Fair 2006
8 - 18 June 2006, London www.halifair.com
fig.: by Zagros. Hand woven Persian carpet of contemporary design. Woven with ancient techniques, using hand spun Persian wool and vegetable dyes. Made in the weavers own home.
The Hali Fair is an international platform for textile and tribal art. International collectors, museum curators, fashion designers, retailers, interior decorators and private buyers love this place.
A wide spectrum of color, texture and style express the cultural variety of our world from ancient times to the contemporary designs by 75 international galleries in three zones:
1. zone> the "Design·Zone" shows 21st century design of contemporary ceramics and carpet weaving that use traditional skills. The colours and patterns will inspire lovers of the avant garde, abstract and natural. next>>>