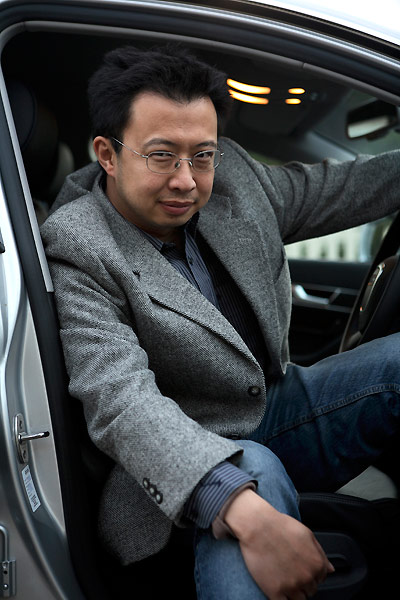 Jack Yan, publisher of Lucire, pays tribute to Yves Saint Laurent
On 1st June 2008 Yves Saint Laurent died. The couturier is after Coco Chanel one of the most important creators of fashion in the 20th century.

On 2nd June 2008 Wellington (New Zealand) headquartered publisher Jack Yan of the global magazine lucire.com (online since 1997) and Lucire (the first web magazine that was printed; launched Oct. 2004) reflects on why Yves Saint Laurent's death has such a resonance in fashion media circles.
"Yves Saint Laurent's passing is such a shock to the fashion media because he was the world's greatest couturier.

When we broke the news on Sunday night at Lucire, it was obvious that we were marking the end of an era.

The casual observer might say that the end occurred in 2002, when Saint Laurent retired to his house in Marrakech. But while he remained alive, there was always that link to one of fashion s pure geniuses.

Saint Laurent, perhaps like Mozart, did not have formal training when he created clothes for his sister and mother. He was talented enough to be accepted into the Chambre Syndicale. When he created the trapèze look at Dior in 1958, he was not following some great marketing-trend projection. Nor were brand advisers present with studies about liberating women when he gave the world le smoking or the safari look.

It was only with hindsight that we, the media, made the connections for him, hiding the real inspirations that he had in his quest to become France's greatest couturier. ..." Jack Yan on why Yves Saint Laurent's passing will be felt widely in fashion media circles

Read the full article about marketing, muses, Zeitgeist, Marcel Proust's Swann, President Sarkozy, ... on http://lucire.com/insider/20080602/yves-saint-laurent-fashion-legend-dies/


more culture>>>