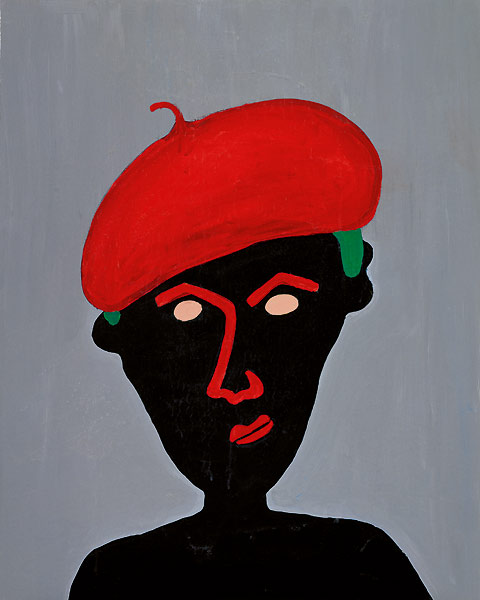 Beat Takeshi Kitano
Gosse de peintre
11 March – 12 September 2010
Fondation Cartier pour l'art contemporain, Paris

A gigantic installation for children by Japanese filmmaker Beat Takeshi Kitano in Paris
From 11 March until 12 September 2010, the Japanese allround-artist (film, painting, step-dancing!...) transforms the Fondation Cartier in Paris into an amusement park where children and adults can interact and participate in a world made of popular culture, scientific inquiry, the beautiful and the kitsch, tradition and education. Kitano's aim is to make children thinking and dreaming by joining his show.
fig.: Beat Takeshi Kitano, Untitled, 2009. (C) Office Kitano Inc. The Japanese all-round artist (filmmaker, actor, painter, writer, comedian...) Beat Takeshi Kitano inspires directors like Quentin Tarantino ('Kill Bill') with his style. A documentary on YouTube gives an insight into his life: youtube.com/watch?v=o-XRJSVEPmg.
Video: The photo montage 'Beat Takeshi' was posted in February 2009 by youtube.com/user/btakeshi.

The Japanese superstar (born 1947) was already a TV celebrity before he began acting in blockbusters like Robert Longo's 'Johnny Mnemonic' (1995). In the late 80ies, he had his debut as a director with the movie 'Violent Cop' (in which he also starred).

Beat Takeshi Kitano says about his approach to the exhibition which he 'designed for children but speaks to adults':

"With this exhibition, I was attempting to expand the definition of 'art', to make it less official, less conventional, less snobby, more casual."


more culture>>>