7 August 2017

'Post-Couture Vienna' by Post-Couture Collective X meshit live from the laser cutter at Qwstion store Vienna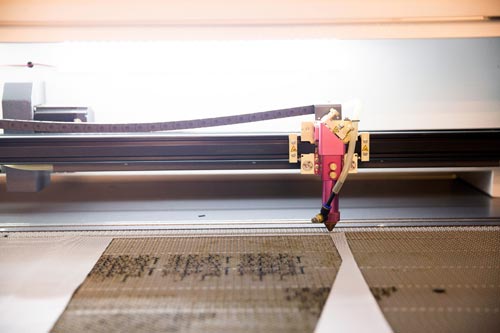 For around one week from 15 September, the collaborative 'Post-Couture Vienna' collection from the project between laser cutter experts Post-Couture Collective (The Netherlands) and design duo meshit (Austria) will be available at the Qwstion store at Zieglergasse 38 at Vienna's 7th district.
The collection was created in June this year at Vienna Biennale where the collaboration partners Post-Couture Collective and meshit presented new technologies and design processes to the public. (Article by Fashionoffice about Vienna Biennale and the fashion project.)
At postcouture.cc, it's announced that the designs of the fashion items available at the pop-up store at Qwstion will be made public as downloads from 15 September at the Post-Couture website.
At Qwstion, the pieces will be cut out by laser from sustainable materials in around half an hour. From 18 to 27 August 2017, the presale (discount 20%) runs on the website (details) for live laser cut delivery at the pop-up store as well as online orders of the finished garments.
fig.: The Post-Couture Collective, Lasercutter (Detail), 2016. Photo: © Olya Oleinic.


more culture>