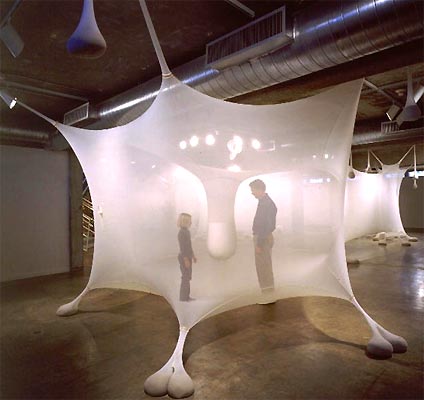 From Dust to Dusk
International exhibition of contemporary art
Charlottenborg Exhibition Hall the exhibition closes December 7, 2003.
Fig.:Ernesto Neto, Nho, 2001. Skulptur. Courtesy kunstneren/ the artist
The words "Ashes to Ashes, Dust to Dust" are central to the English burial rites - all things come to nothing, to dust. This temporal quality of human life is expressed in the more mundane phrase "From Dawn to Dusk" illustrating how the morning star inaugurs dawn and how day breaks out later to be transformed into dusk with the setting of the sun.