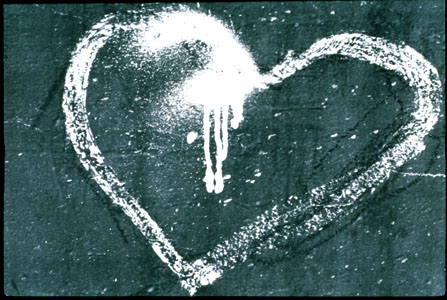 DENNIS HOPPER
A System of Moments
30.5. - 6.10.2001

From 30 May 2001, the MAK, after four years of intense cooperation between Dennis Hopper, Daniela Zyman, and Peter Noever, will show the exhibition 'A System of Moments' scheduled for last year and put off because of budgetary constraints.
Dennis Hopper, one of the last great Hollywood icons, acclaimed actor, director, and artist, has developed a new major work for Vienna's MAK. 'Invitation to the Void - A System of Moments' is a kaleidoscopic production involving art, painting, photography, film, and life. An urban backdrop occupying the exhibition hall will be the setting for the central screening room where a full-length version of 'The Last Movie', realized in 1971 and Hopper's most significant film work, and other pieces will be shown.
Film clips, billboards, and photographs of movie stars and artists from various epochs of his career establish links between Hopper's early abstract works from the mid-fifties, a selection from his comprehensive black and white photo chronicle documenting the USA in the 1960s, and his sculptural work 'Bomb Drop' (1967-68), which, in an exemplary manner, combines the central motifs of those years: the antiwar movement and the banality of pop culture. After a long break, Hopper took up his career as an artist again with a major cycle of paintings in the eighties. His new approach resulted in large-format, almost abstract photographs of urban motifs, strange and threatening details of graffiti-smeared walls or dense textures with a rich range of tones and tactile surfaces.
The exhibition is the first comprehensive retrospective of Dennis Hopper's artistic achievements in almost fifty years and provides a single overview presentation of the various genres, subjects, and media that have occupied him throughout his career.
Curator: Daniela Zyman.
Opening hours: Tuesdays (MAK NITE) from 10.00 a.m. to midnight, Wednesday to Sundays from 10.00 a.m. to 6.00 p.m., Mondays closed. Guided tours: Tuesdays 8.00 p.m., Saturdays 4.00 p.m., Sundays 4.00 p.m.
A supplementary program and MINI MAK Tours are in preparation.
The exhibition, which is assembled in cooperation with the Stedelijk Museum in Amsterdam, will be accompanied by a catalogue: 'Dennis Hopper: A System of Moments', ed. by Peter Noever, MAK, Hatje Cantz Verlag, Ostfildern, German and English, approx. 304 pages.
fig.: Dennis Hopper, Graffiti Heart 1961

foto: Alta Light Prod./MAK