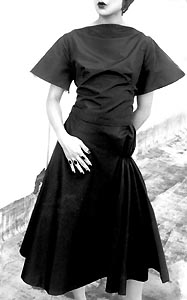 YEN YEN at the TIRANA BIENNIAL 1st

Yen Yen
"I strive to keep my work pure & intuitive. My inspiration is drawn from the minutiae of everyday life, from the endless flow of perceptions & experiences. I´m influenced and provoked by a small community of friends, whose energies are fluid and focused within their own fields; surrounding myself with people outside of fashion continues to broaden my artistic vision.
In the past I´ve felt compelled by society to compete artistically with my contemporaries; now I´m more concerned with fulfilling the intricacies and depth of my own vision. My vision in design is rooted in experiences growing up in a country colonized for centuries by foreign powers, obscuring a true sense of my cultural identity. "
Yen Yen is part of the international exhibition in Tirana. On the first days of September, from 10th till 15th, about 200 artists and 30 curators will be at work to realize an exhibition at the limits of impossible. The exhibition will be open until the October 15, 2001.
foto by Mr. Gino Gianneschi, "Black Top, Black Skirt" fashion by Yen Yen
Yen Yen
Lorena Calma
420 West 14th street new york ny 10011