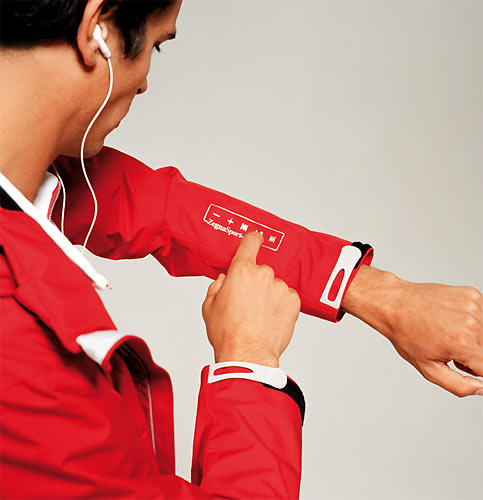 ZEGNA SPORT
by Ermenegildo Zegna
spring/summer 2007
Zegna iJACKET premieres at PITTI Uomo 2006
The remote control technology on this luxurious jacket is specifically designed for worldwide 50 million "iPod" users.
You can control the iPod volume, play/pause or turn off the iPod and skip back and forward between tracks without having to open the jacket or the inside pocket. next>>>
The Ermenegildo Zegna leisure line Zegna Sport was launched in 1999. It has a network of 500 points of sale world-wide.
The Zegna iJacket is in your shop in Spring 2007.