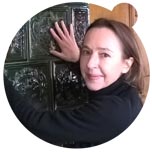 South Tyrol tour, part 4: Dresses made of toxic fabrics, health tips, bakery recipes,... - themes in 1866, 1867
I warmed up at a tiled stove and continued reading...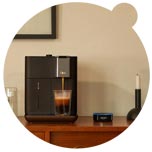 Qbo coffee machine is now enabled for Alexa voice control: "...make me an espresso." Coffee machine and capsules producer Qbo (belongs to Tchibo, Eduscho) presented...

Max Mara Art Prize winner Emma Hart's 'Mamma Mia!' installation with story-telling patterns ...and ceramics is derived from research on family dynamics. From 15 October...