Max Mara Art Prize winner Emma Hart's 'Mamma Mia!' installation with story-telling patterns ...and ceramics is derived from research on family dynamics. From 15 October...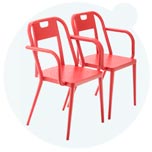 Artist Ineke Hans created the 'Kunsthalle Wien Chair' inspired by the Adolf Loos/Thonet coffee house chair From 28 Sept - 12 Nov, Dutch in London based artist...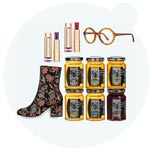 Autumn tip: Selection of fashion and beauty items inspired by the colors of wine jelly One of the country's finest manufactories for filling natural products like fruits as jam,...