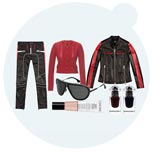 Fashionoffice tip SS18 inspired by motorcycling
It's the best time to schedule the maintenance service for the motorbike at the garage or to plan the next tour...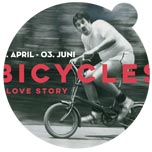 Exhibition 'Bicycles! A Love Story' (28 Apr - 3 Jun) Sustainable infrastructure professionals of the R20 Austrian World Summit (15 May, Vienna) will like the exhibition...

Culture of cycling exhibition on occasion of '2018 UCI Road World Championships' in Tyrol 'Fresh Air? Freedom! Bicycle!' spans from technology- and culture-historical...

'Groover' engineers of the first electric kick-scooter with removable battery steering column focus on fun, speed and security The Austrian, in Styria based automotive and...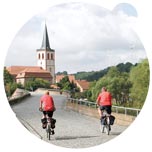 'Iron Curtain Trail' cycle route ...is one of the projects presented at 'Unbuilding Walls' at the German Pavilion at Venice Biennale Architecture (May - November 2018)...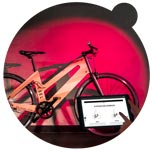 Austrian bicycle brand 'My Esel' is the 'Overall Winner 2018' of the ISPO Brandnew awards ...the list of winners 2018 of the 'ISPO Brandnew' awards in various categories...

Fashionoffice Spring/Summer 2017 tips for urban bikers
A favor of bikes in the design of a scooter - whether driven by electro battery or fuel tank, is that shoes keep clean...

Autonomous, intelligent robotic transporters by Piaggio Boston (Massachusetts, US) based mobility solutions center 'Piaggio Fast Forward' won MITX Award for...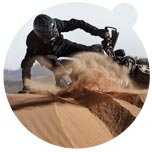 'Desert Wolves' motorcyclists wear in new film El Solitario protective jeans made of Dyneema denim At the motorcycling, surfing, art, music Wheels & Waves festival...